Lala Koi nm, i guess we should keep this one short and simple.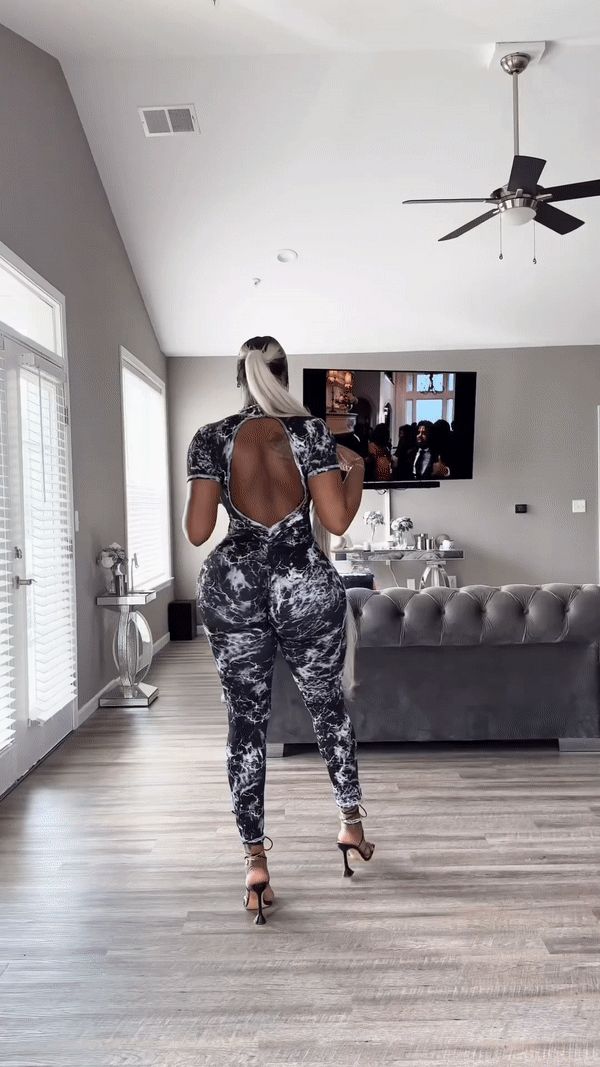 in any case, the matter is at date 17 September, 2023
an unfolding event
i.e
a currently happening event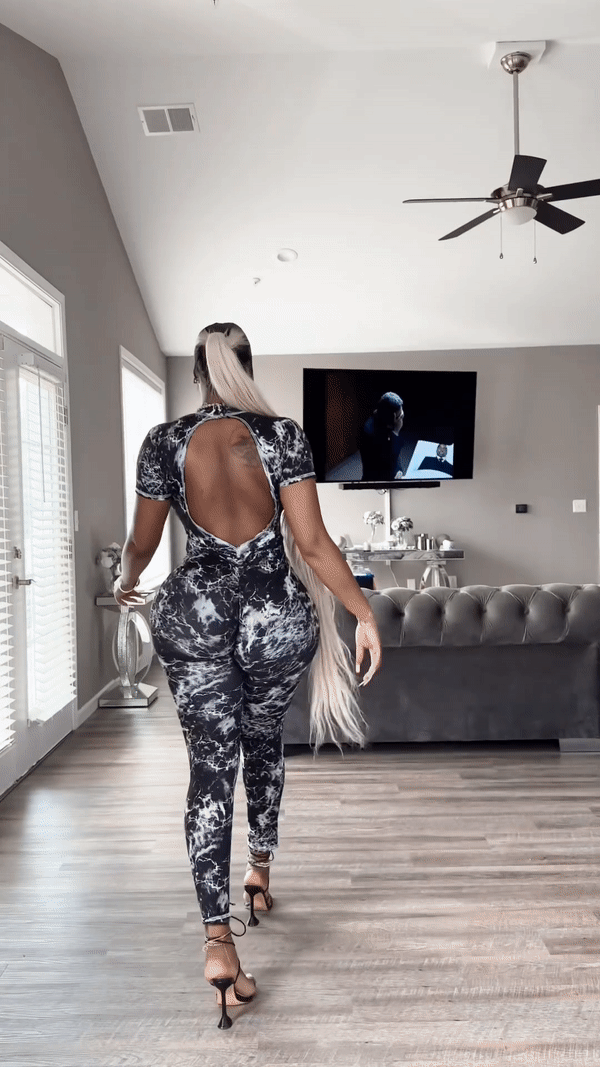 and
all the world is watching to see how events play out.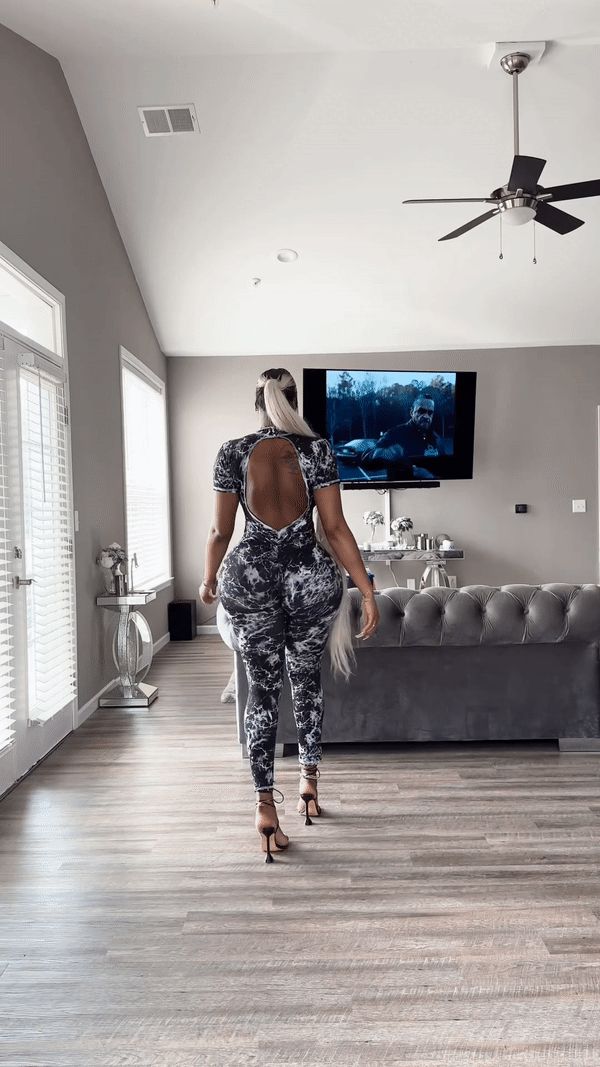 i suppose that
even the uninterested passer-by
can get some idea of the issues involved in this matter
by merely taking a cursory glance
at
publications
in social media
and mainstream media
regarding the matter.

Lala Koi ormahleechar nm ( omalicha nm ) ( omalicha m ) ( omalicham ),
Lala Koi my beautiful one,
below are/is
a random rendering of screen-shots and stuff
essentially derived from the internet
that
seem to summarize material on the subject matter
in / with / at a/one perfunctory glance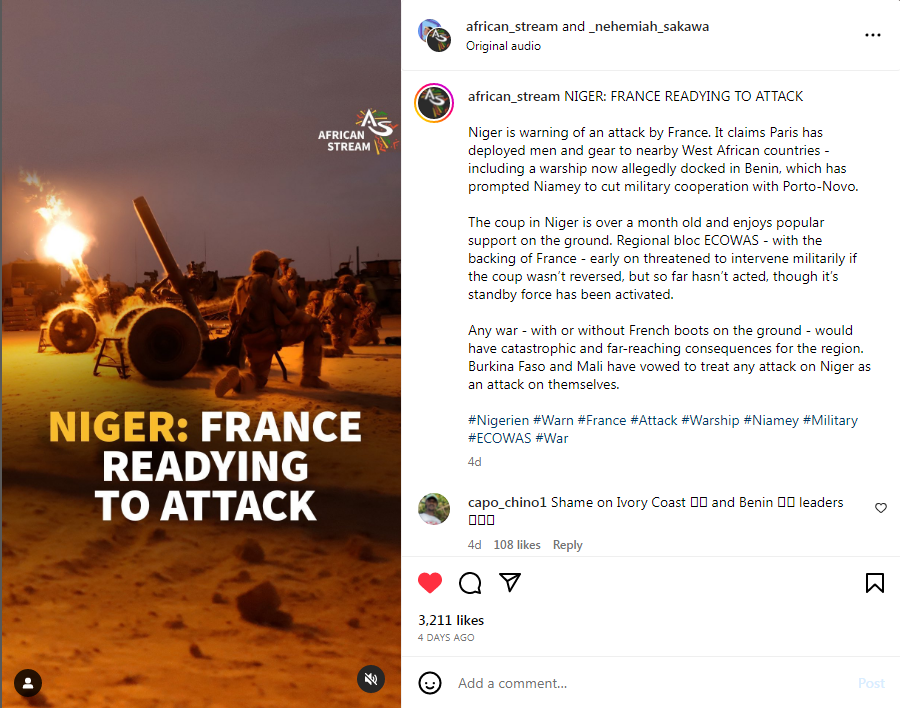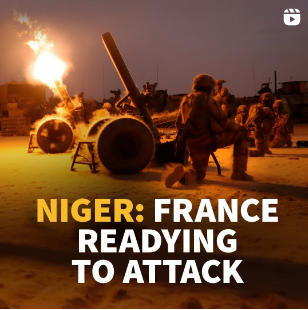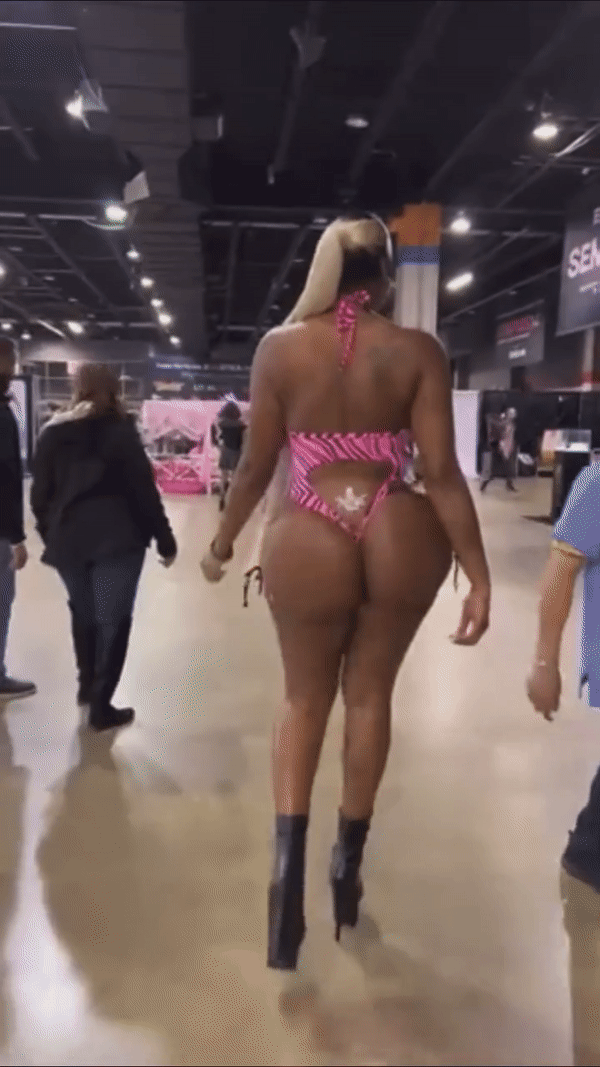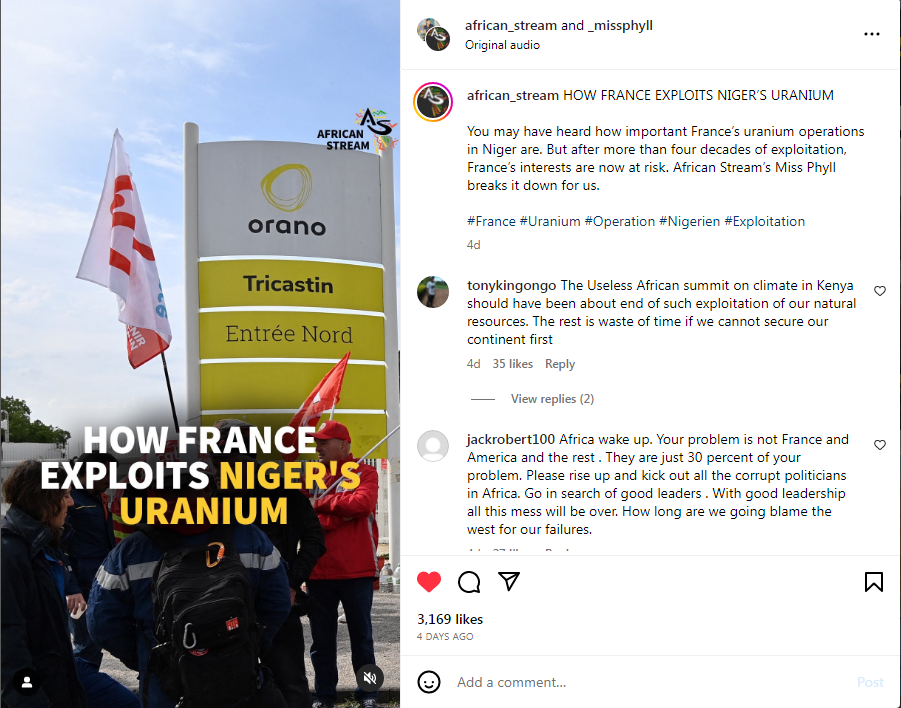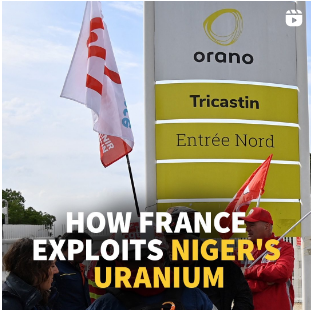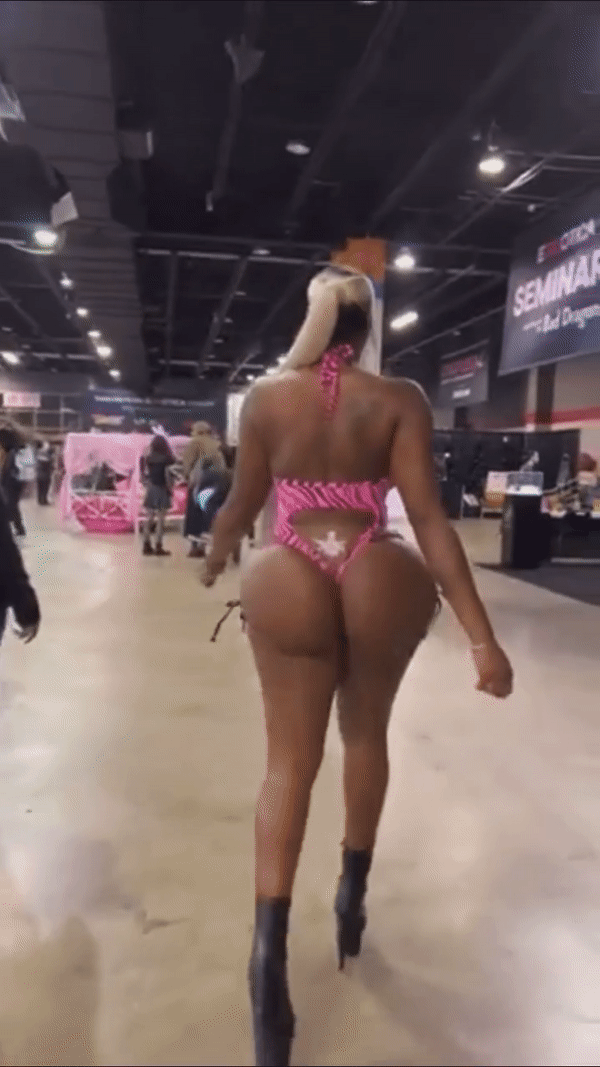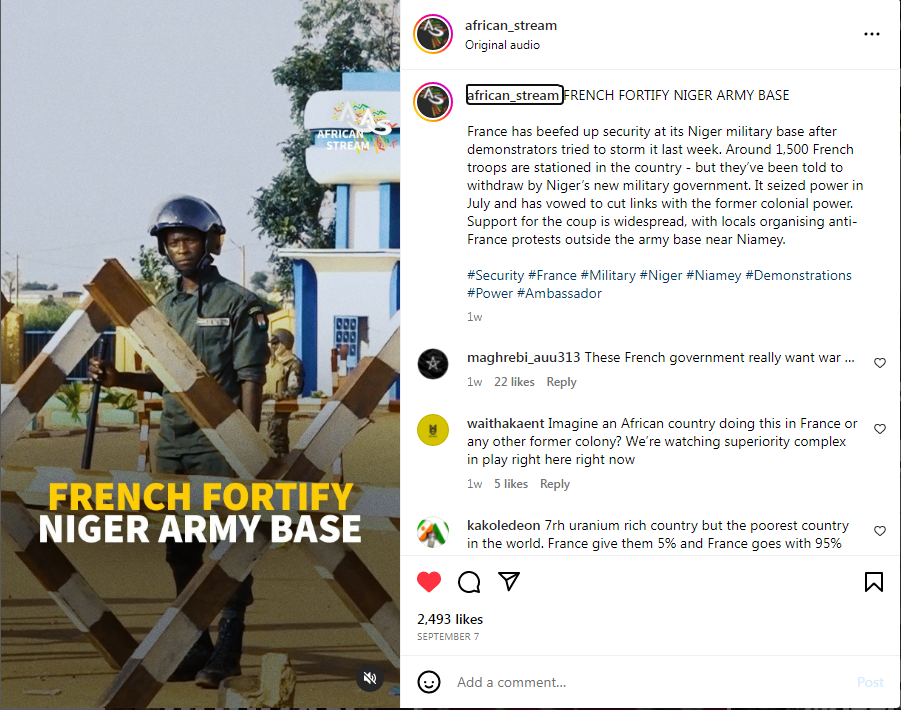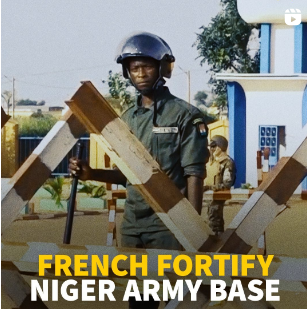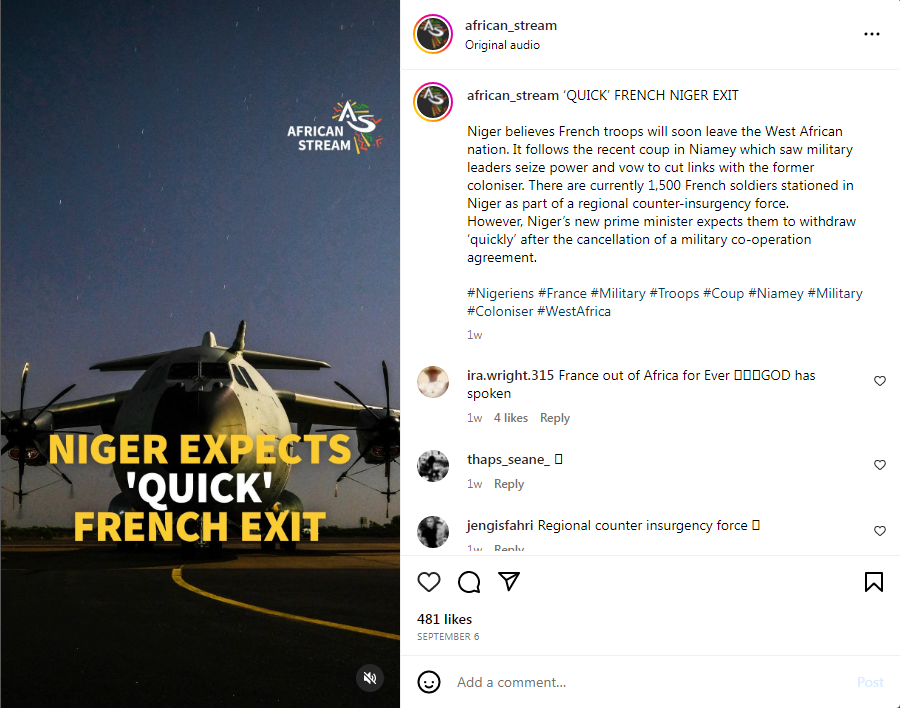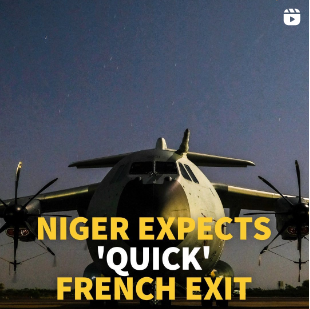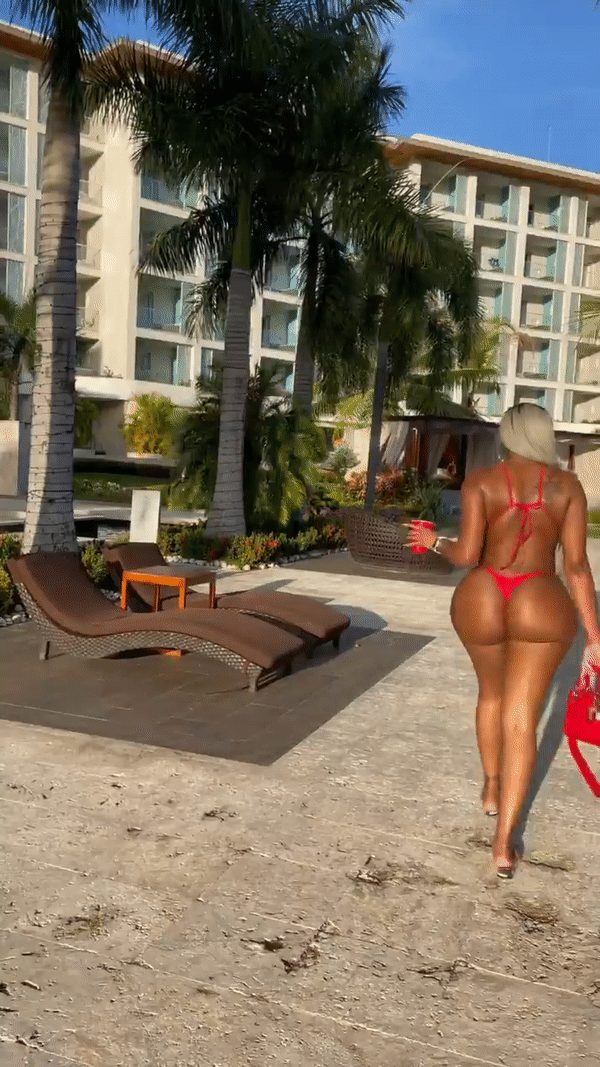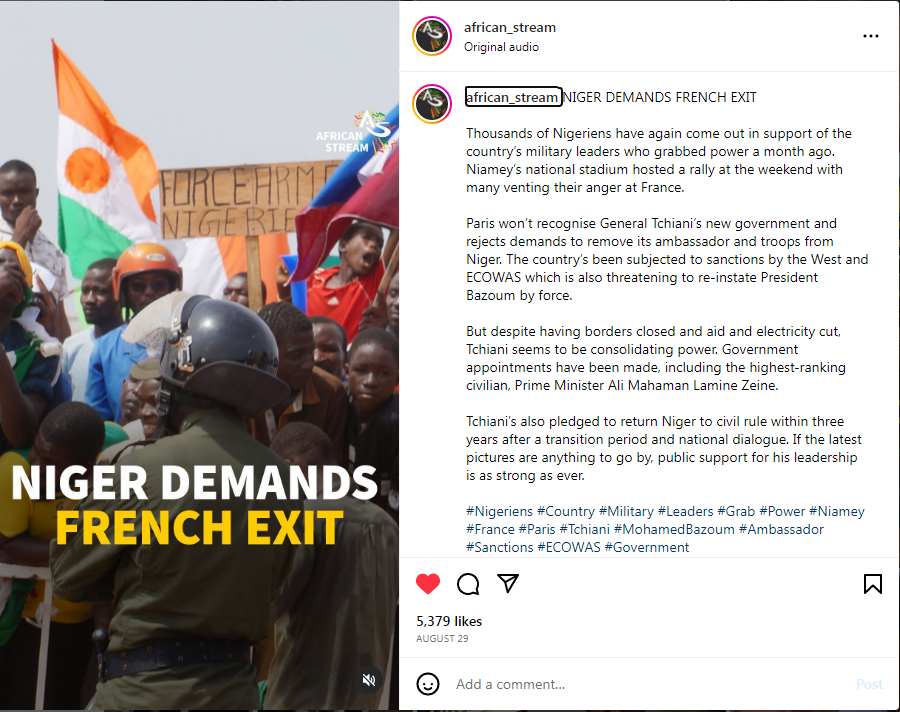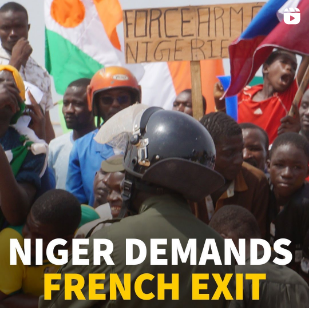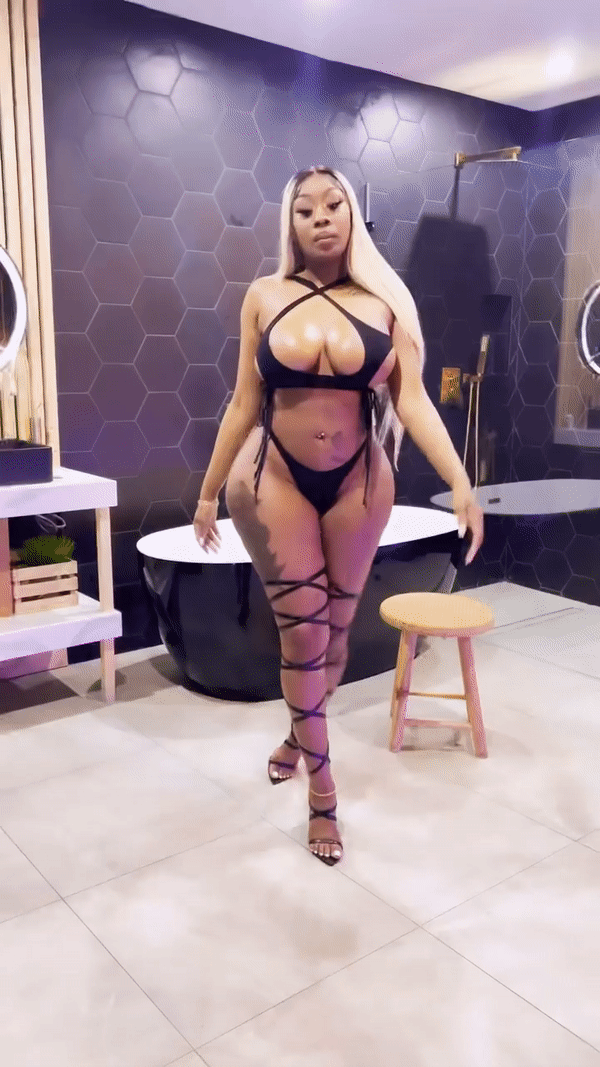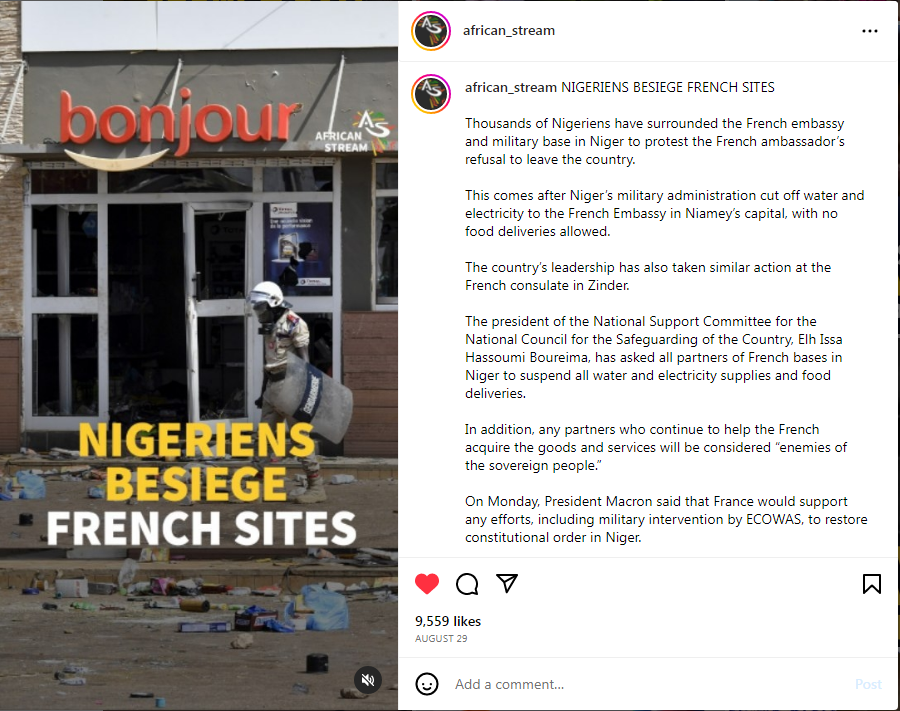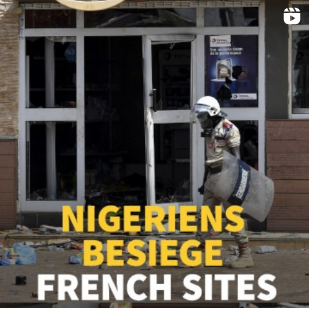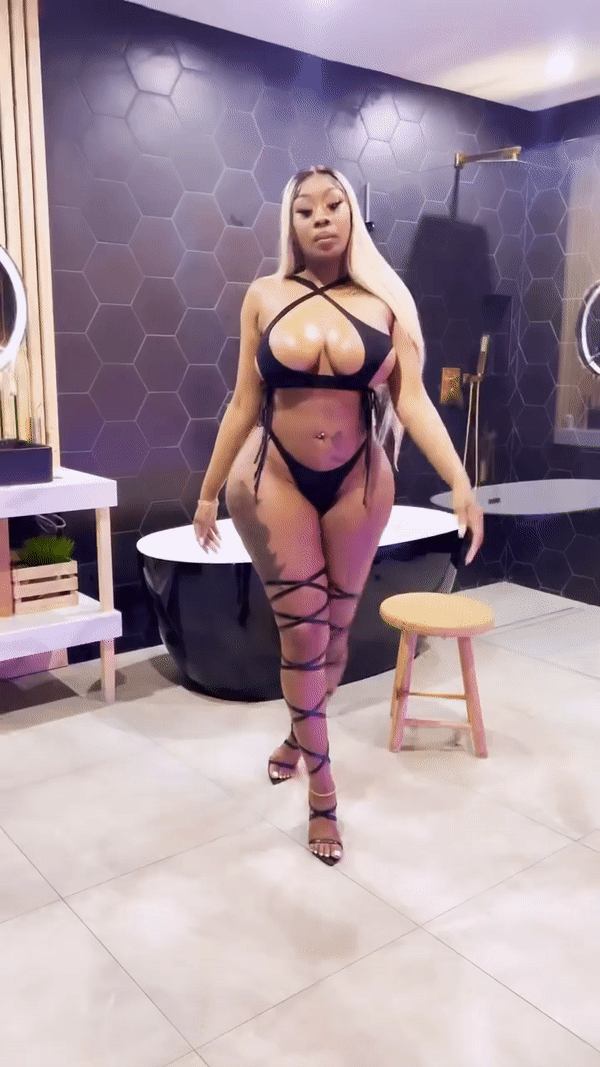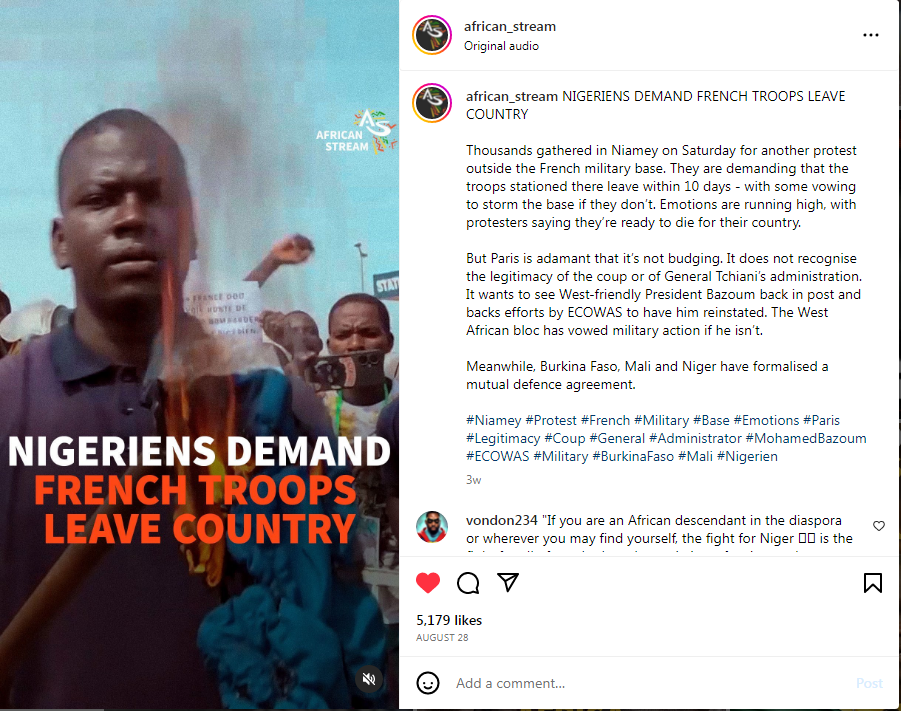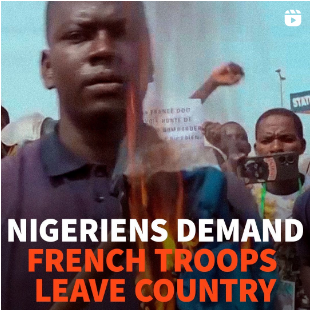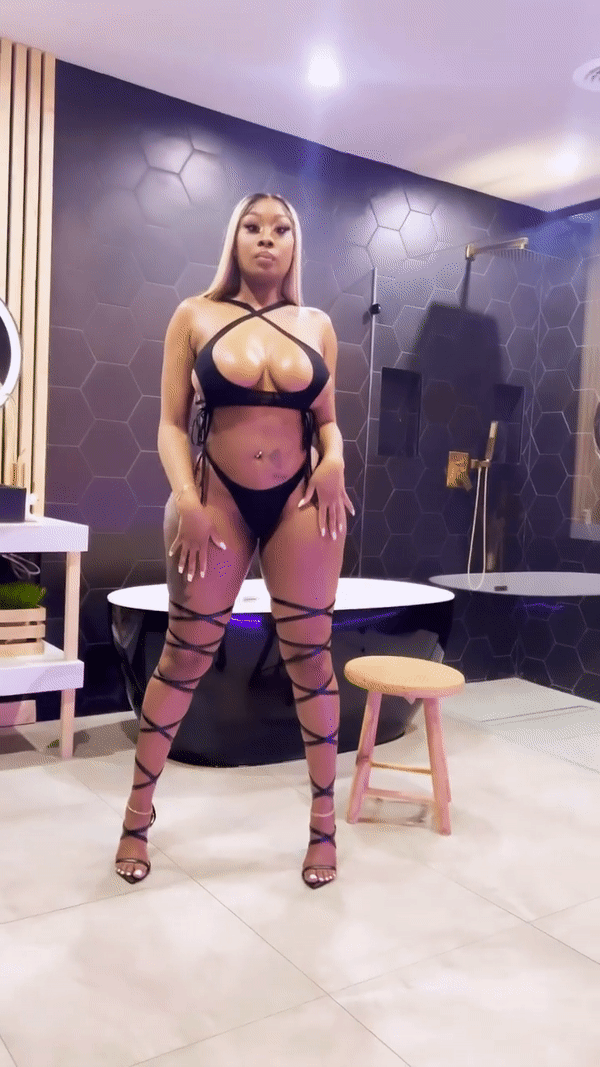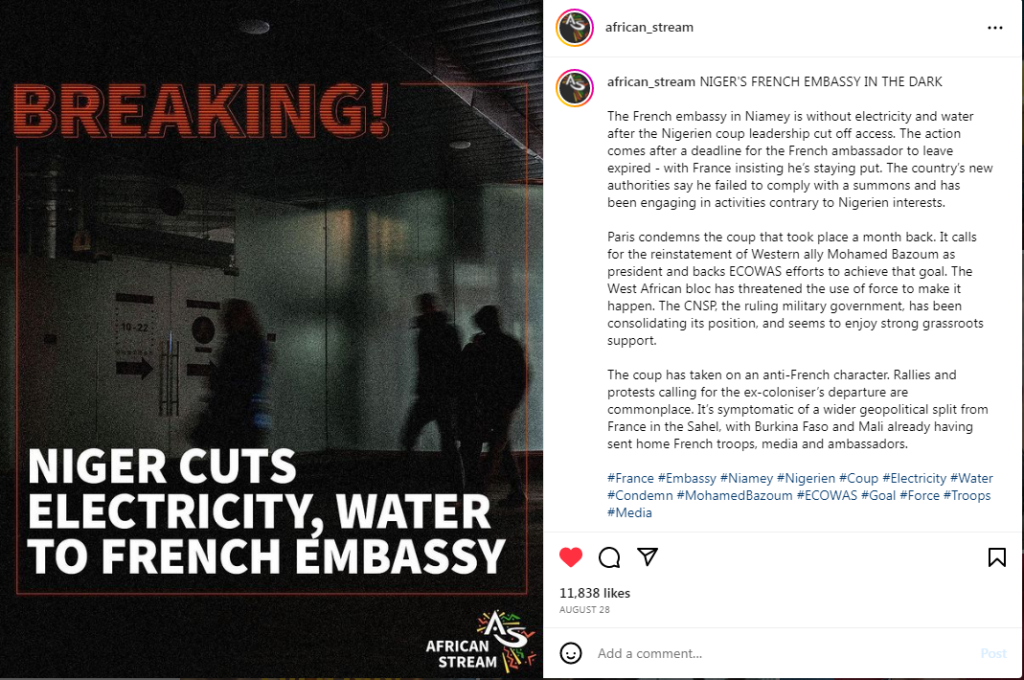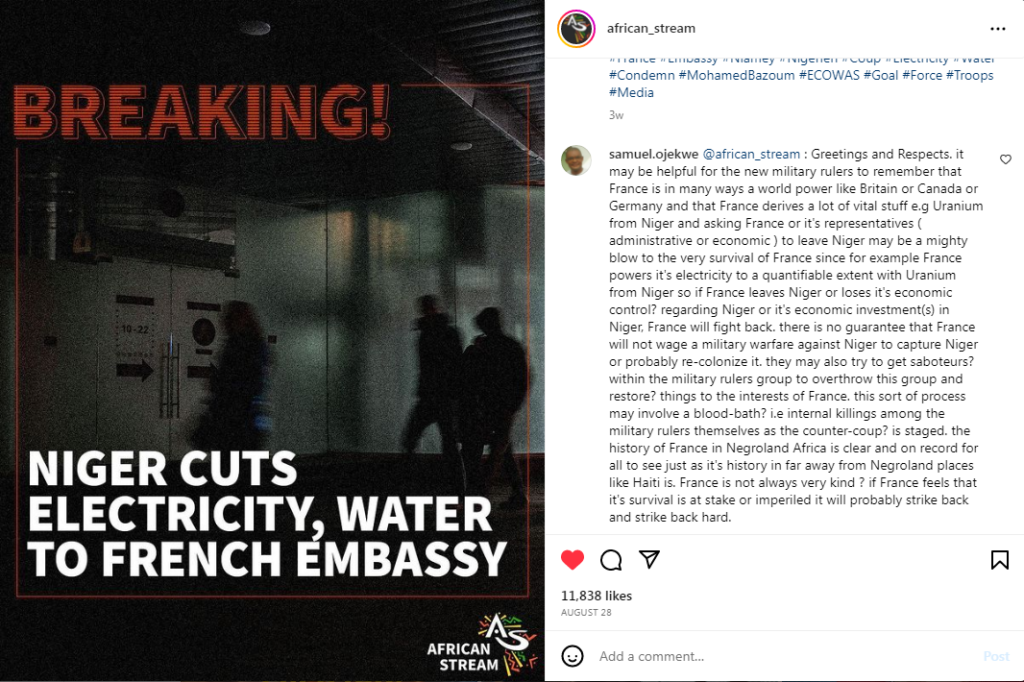 Lala Koi nmaah nm ( nmah nm ) ( nmah m ) ( nma nm ) ( nma m ) ( nmam ),
the comment below thas been copied from
African Stream page at instagram
and
pasted below
adjusting for the circumstance that
that website seems not to be templated for the use of the paragraph[ing] technique
in the way that website seems to


@african_stream : Greetings and Respects.

it may be helpful for the new military rulers to remember that
France is in many ways a world power
like Britain or Canada or Germany

and that
France derives a lot of vital stuff e.g Uranium from Niger

and
asking France or it's representatives ( administrative or economic ) to leave Niger
may be a mighty blow to the very survival of France since
for example
France powers it's electricity to a quantifiable extent with Uranium from Niger

so
if France leaves Niger
or
loses it's economic control? regarding Niger
or
it's economic investment(s) in Niger,

France will fight back.

there is no guarantee
that France will not wage a military warfare against Niger to capture Niger
or
probably re-colonize it.

they may also try to get saboteurs? within the military rulers group to overthrow this group
and
restore? things to the interests of France.

this sort of process may involve a blood-bath?
i.e
internal killings
among the military rulers themselves

as the counter-coup? is staged.

the history of France in Negroland Africa is clear and on record for all to see
just as it's history in far away from Negroland places like Haiti is.

France is not always very kind ?

if France feels that it's survival is at stake or imperiled
it will probably strike back

and strike back hard.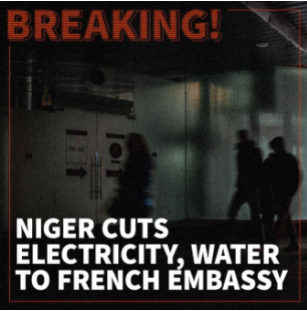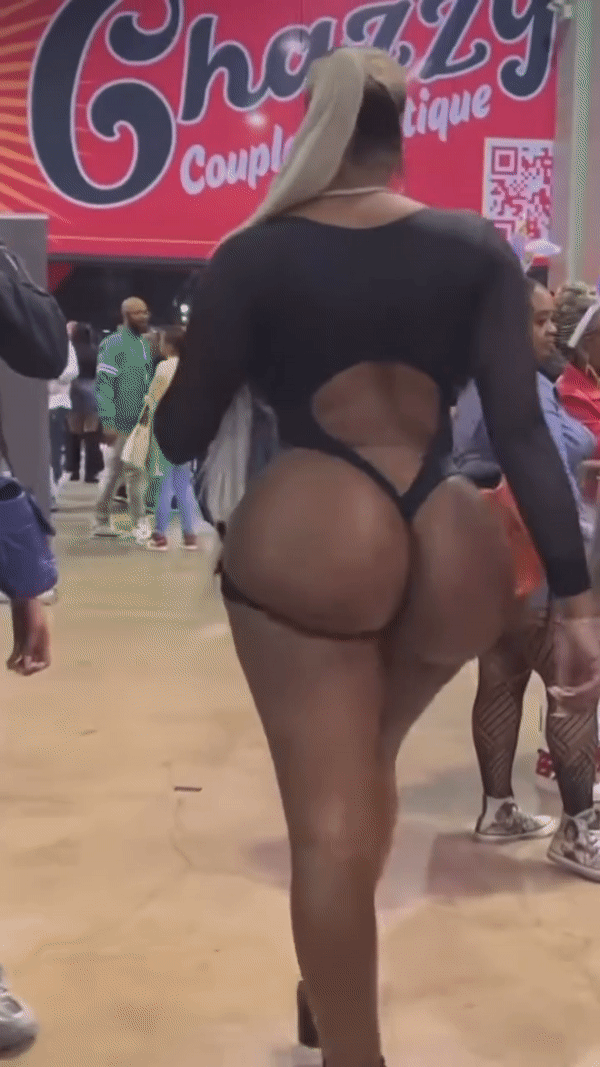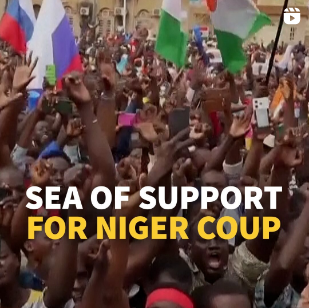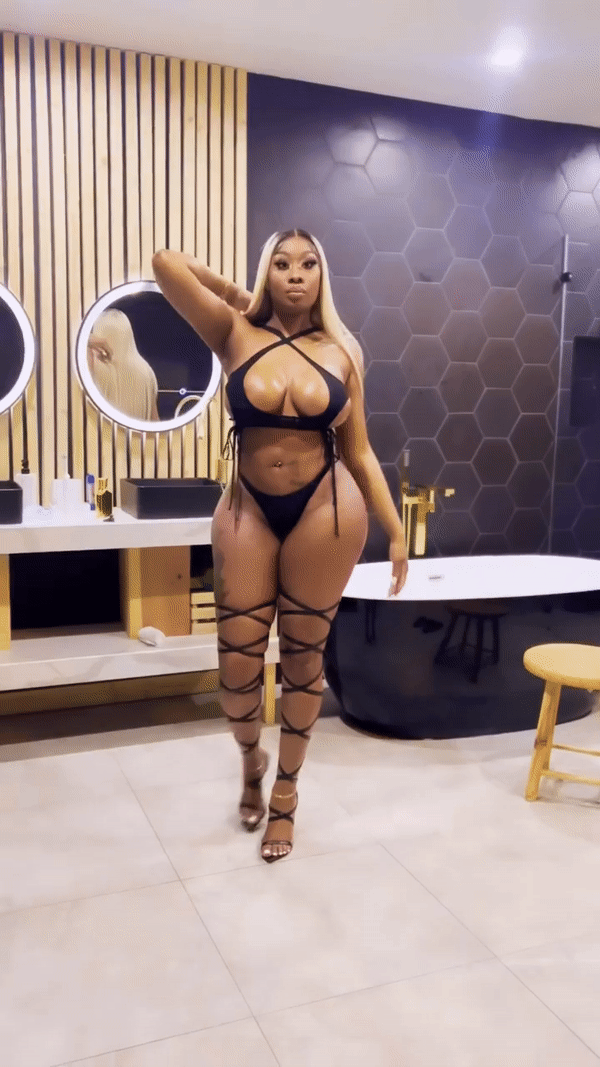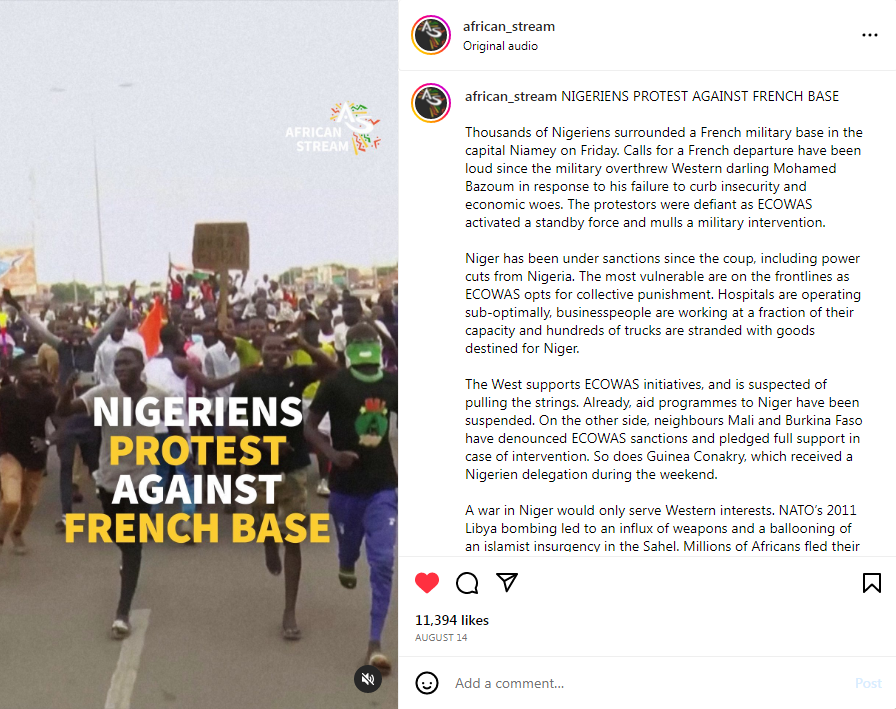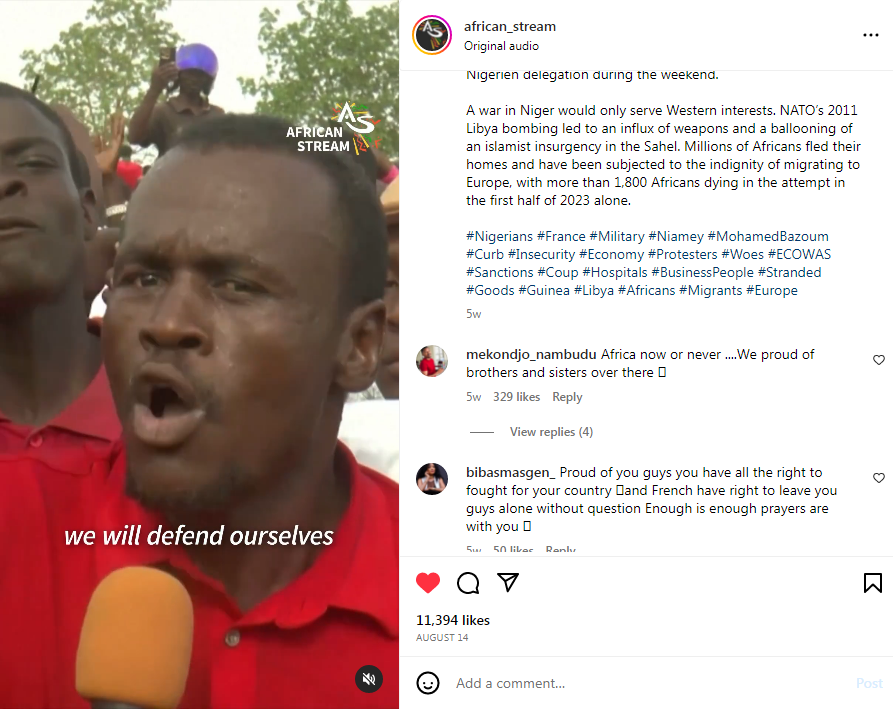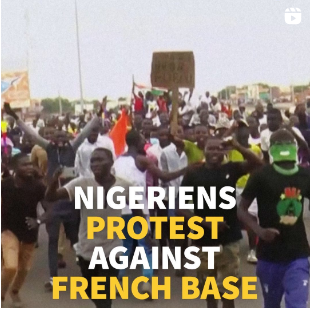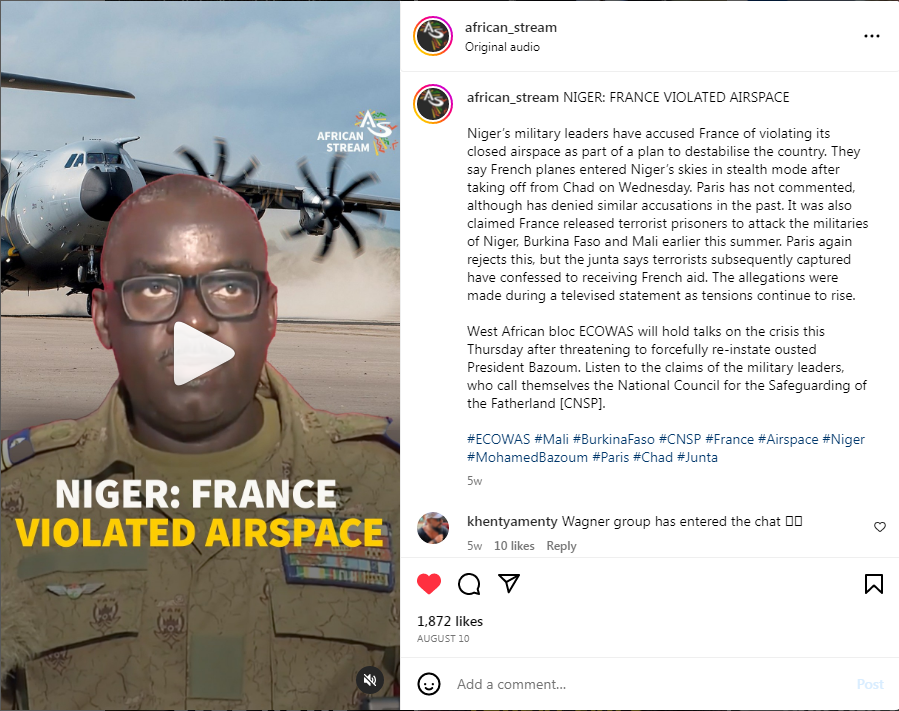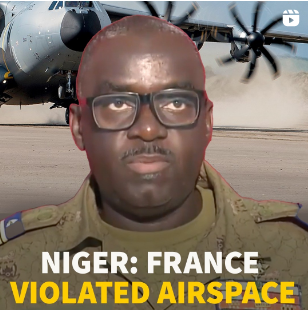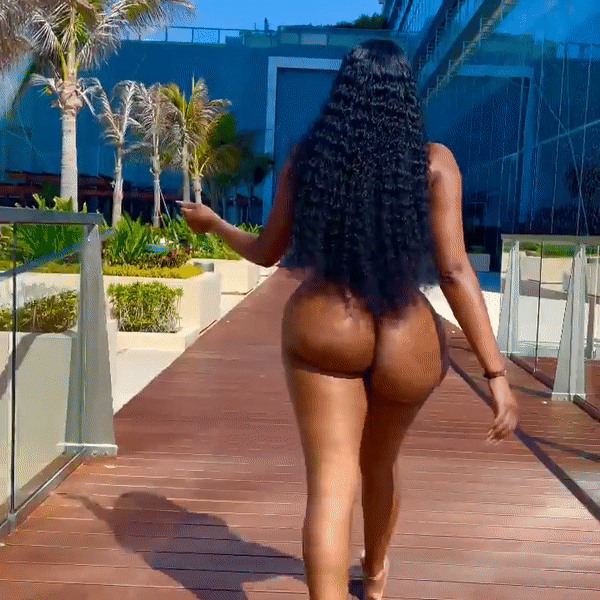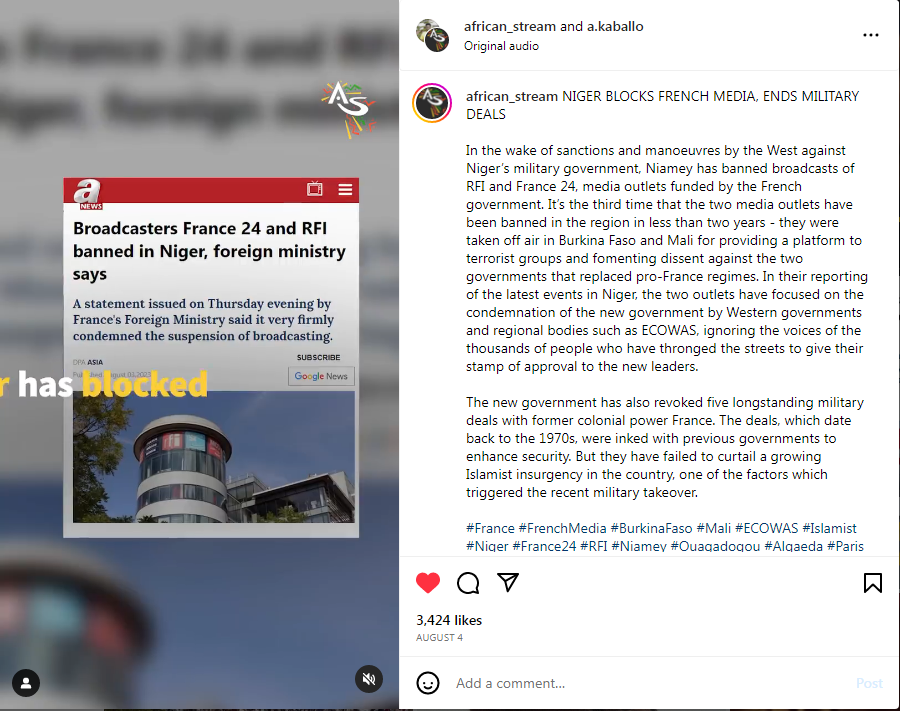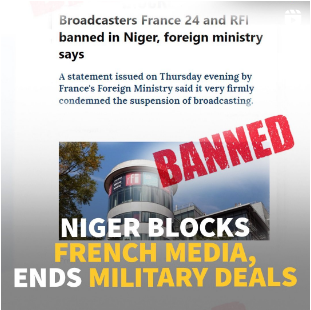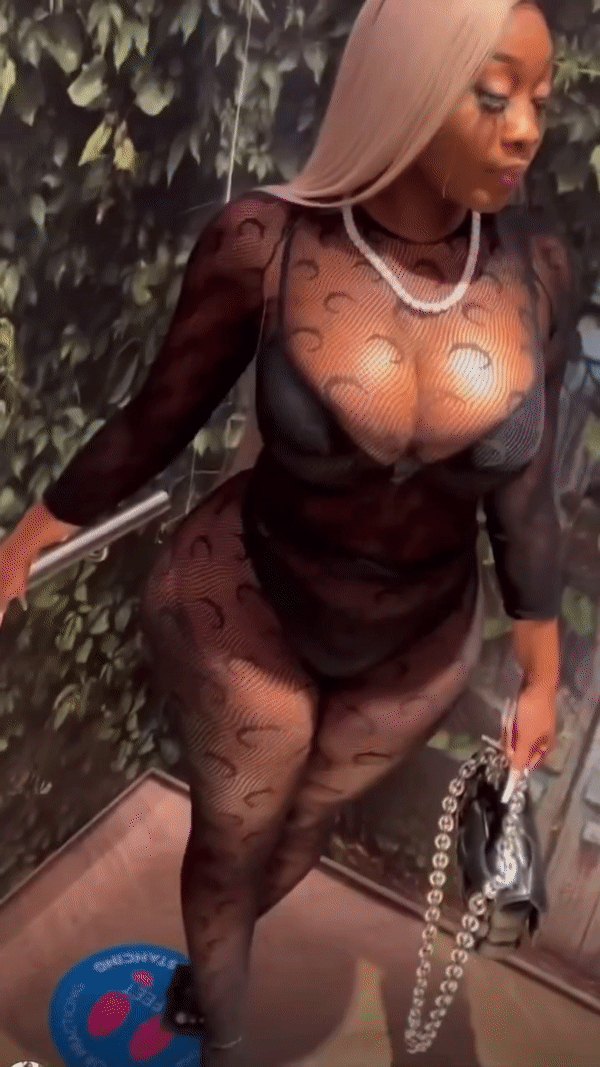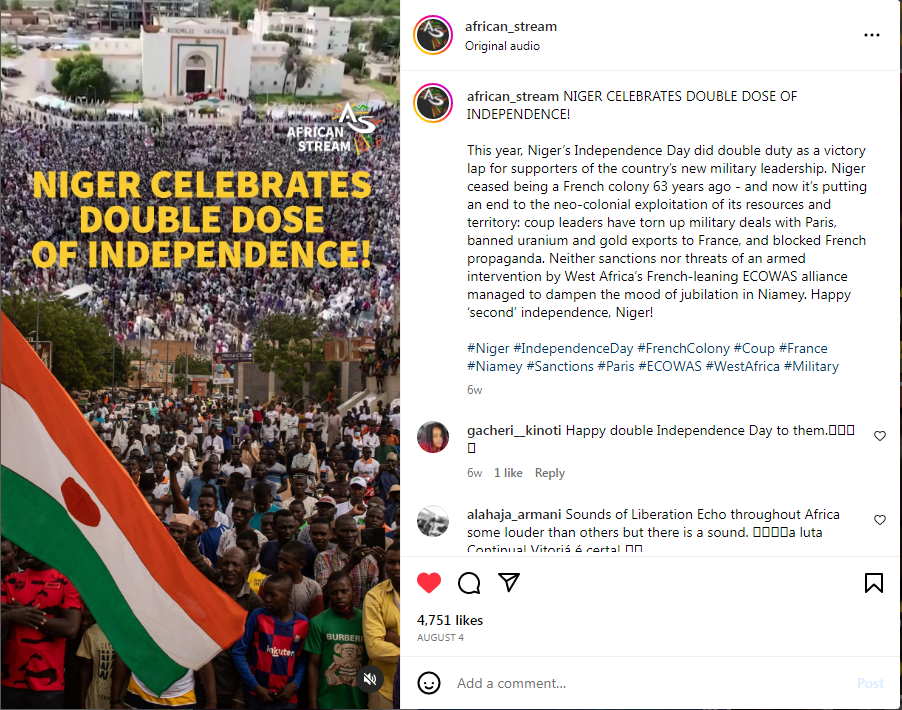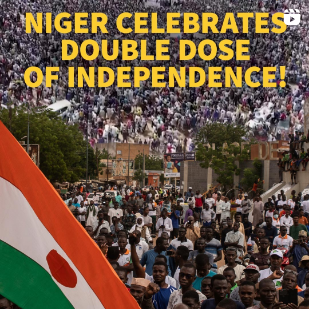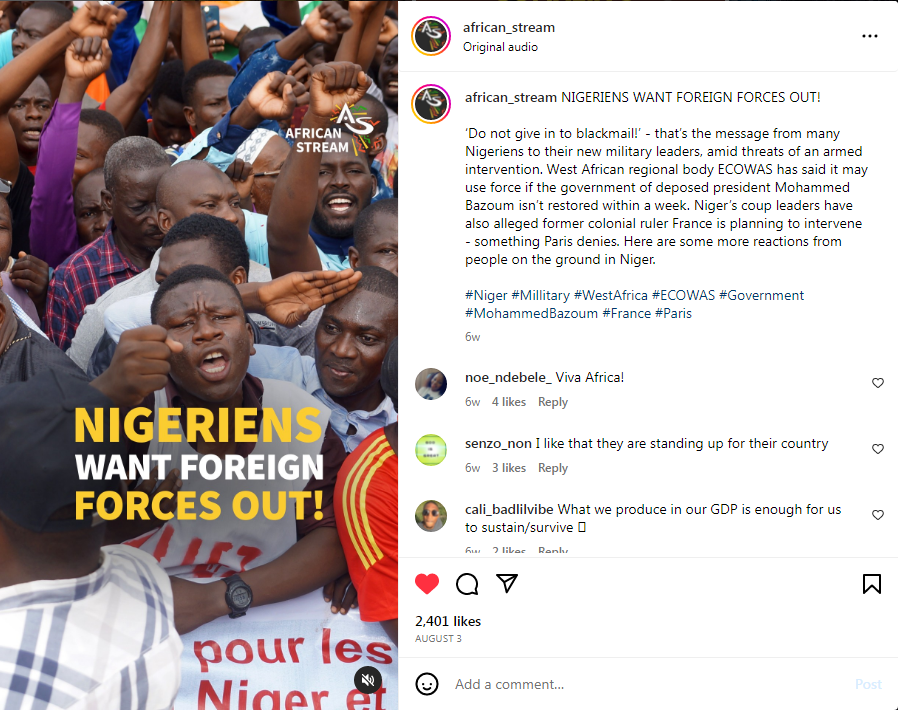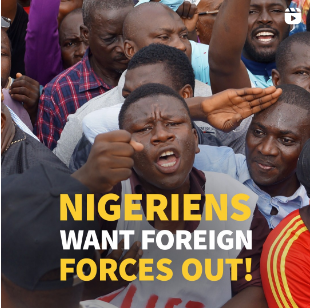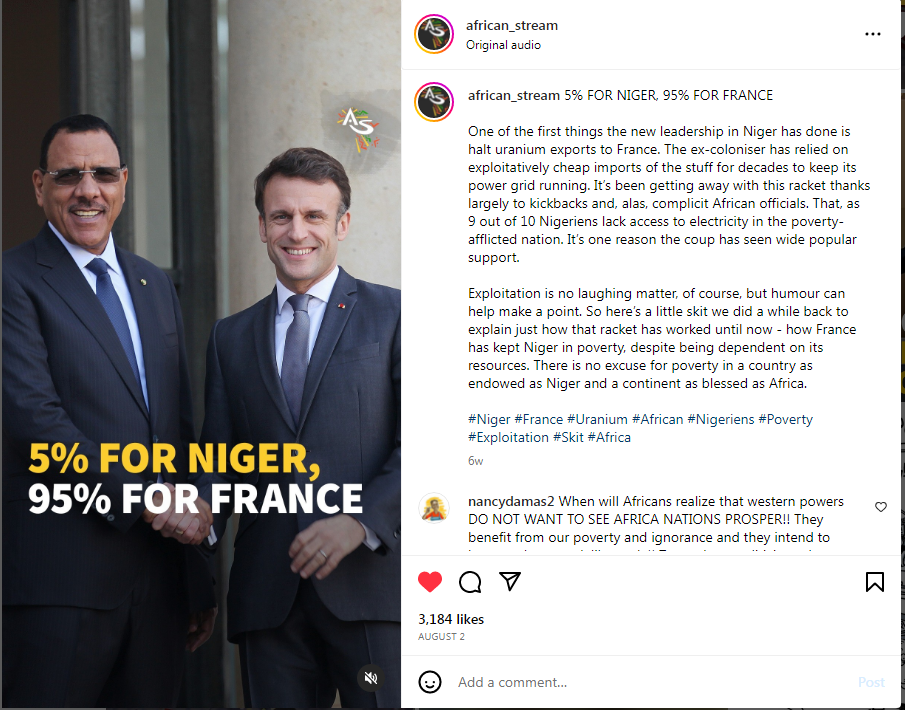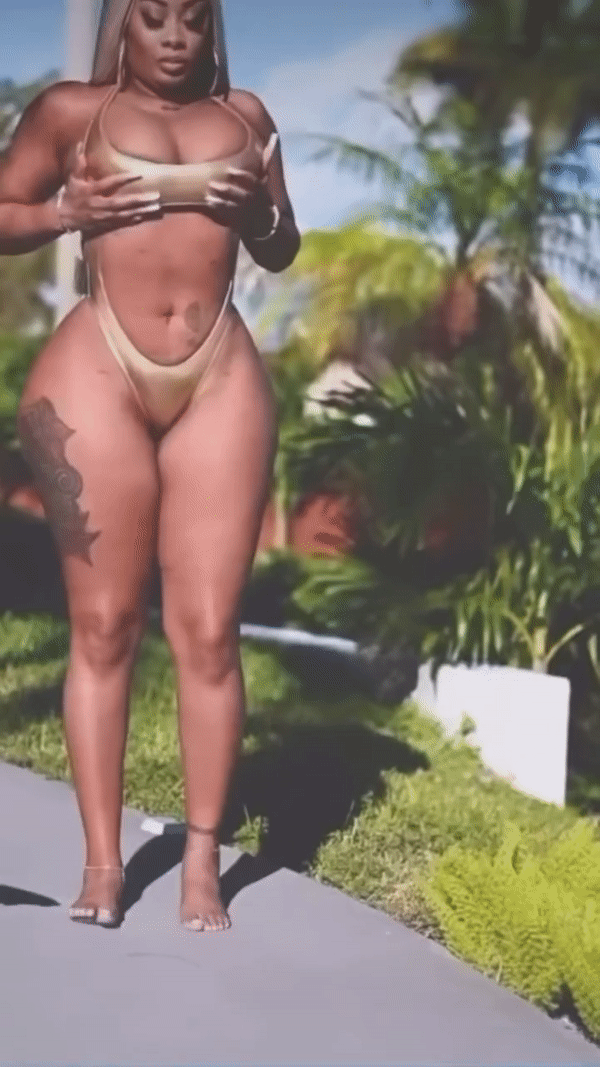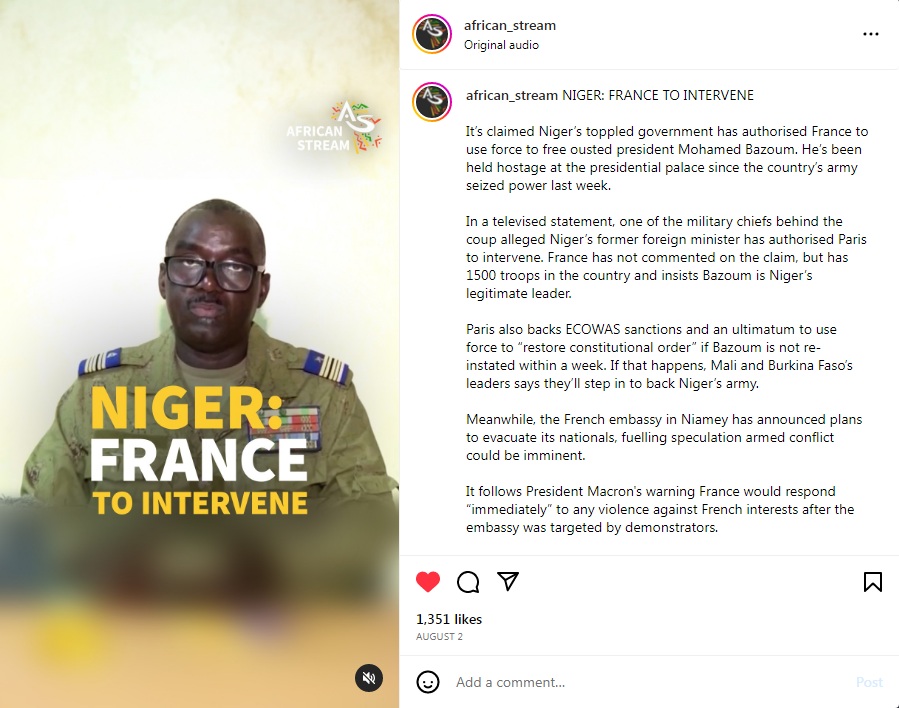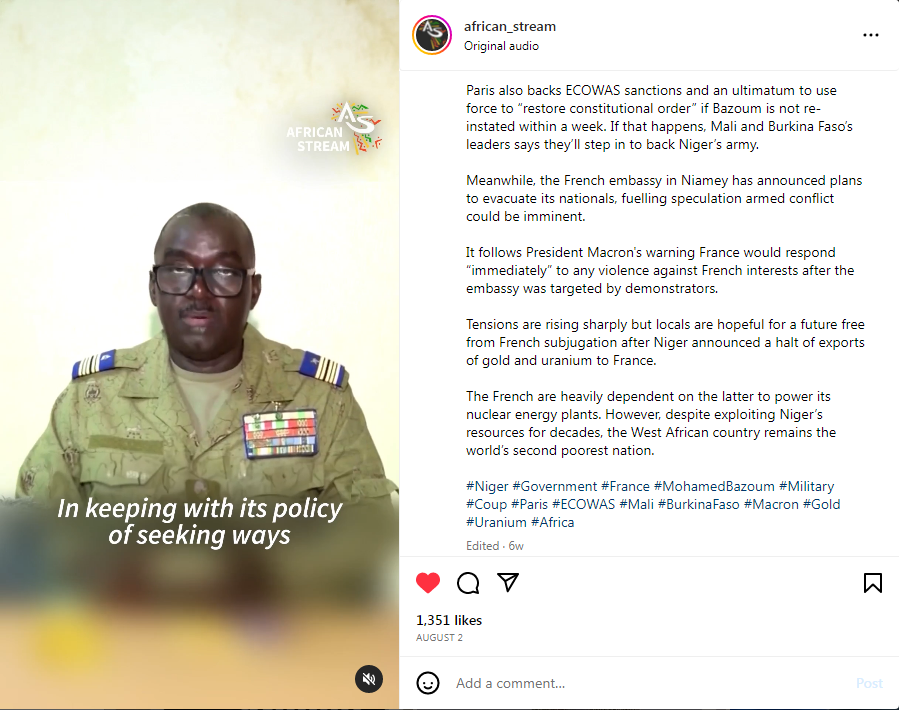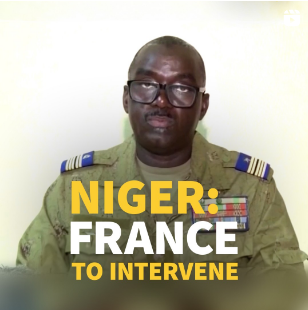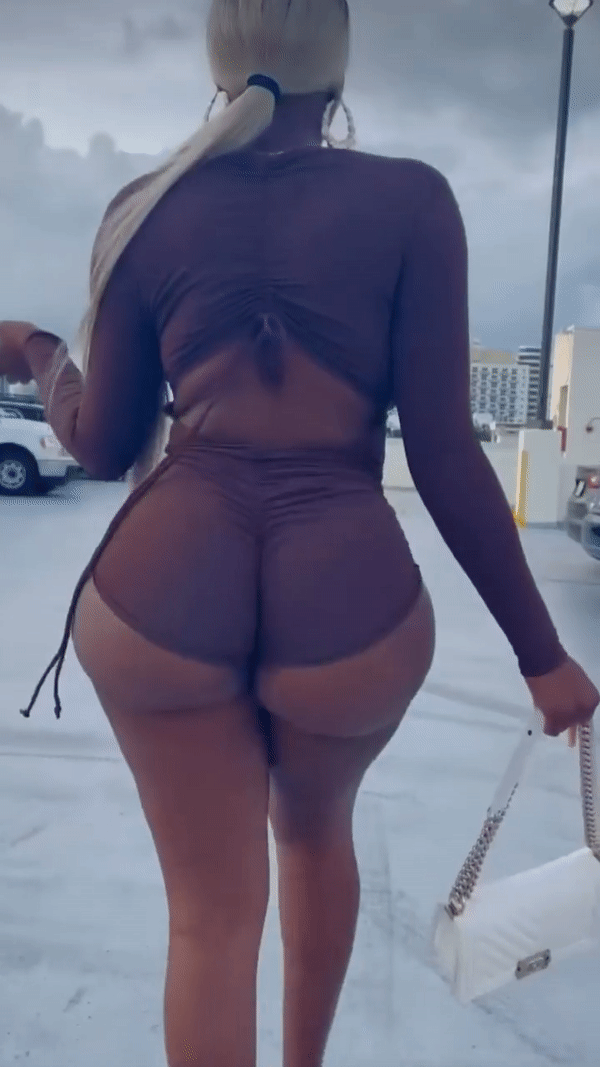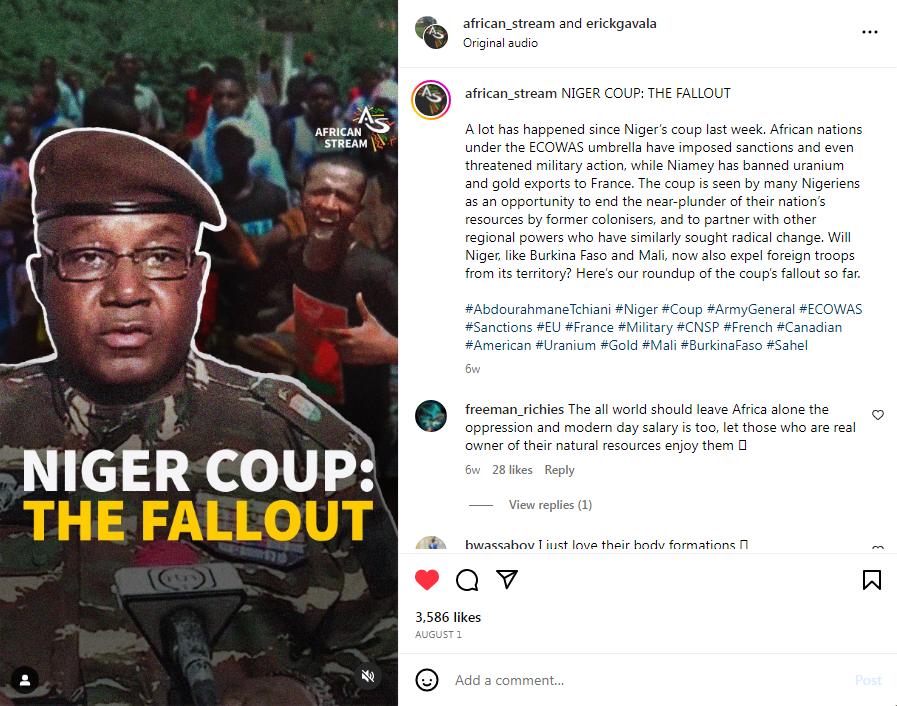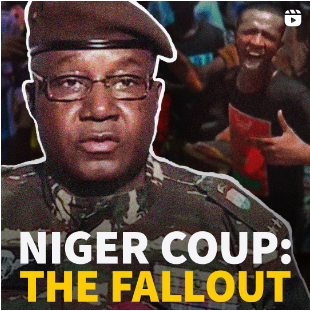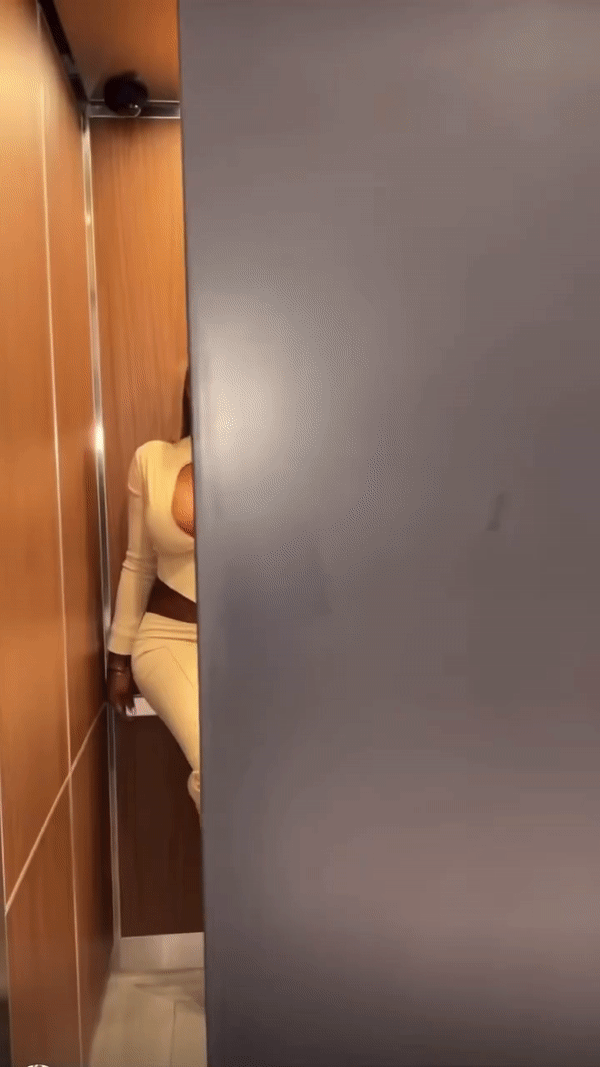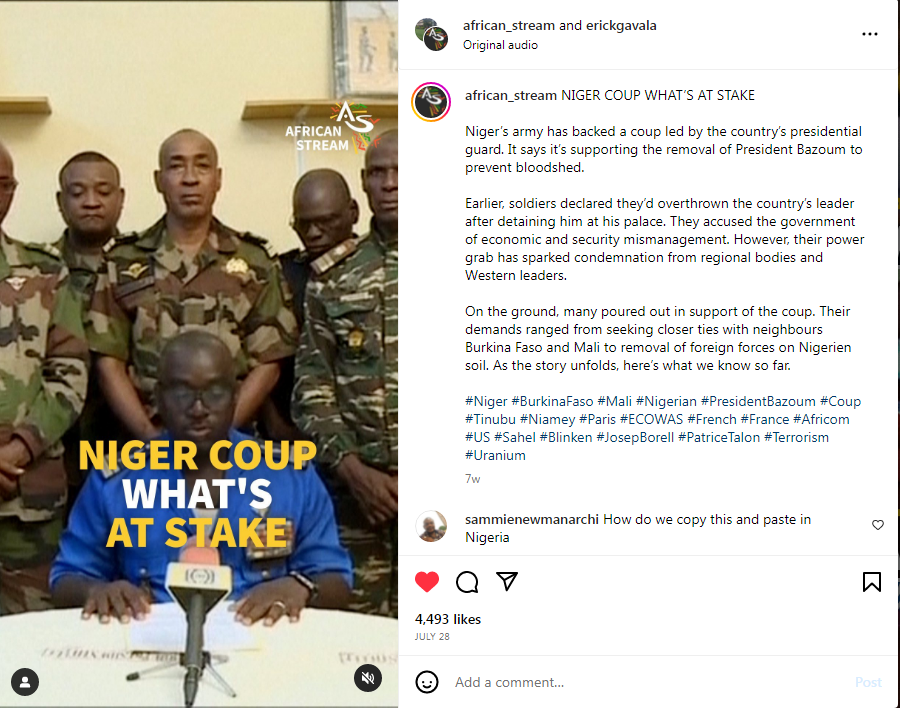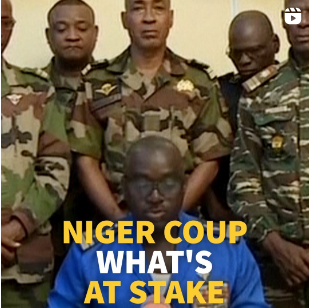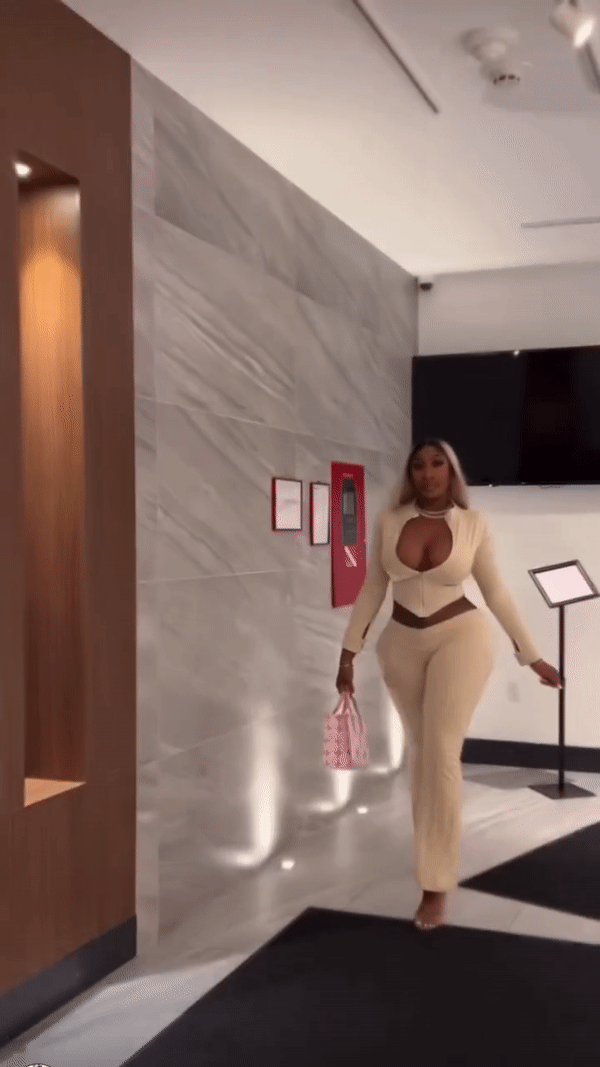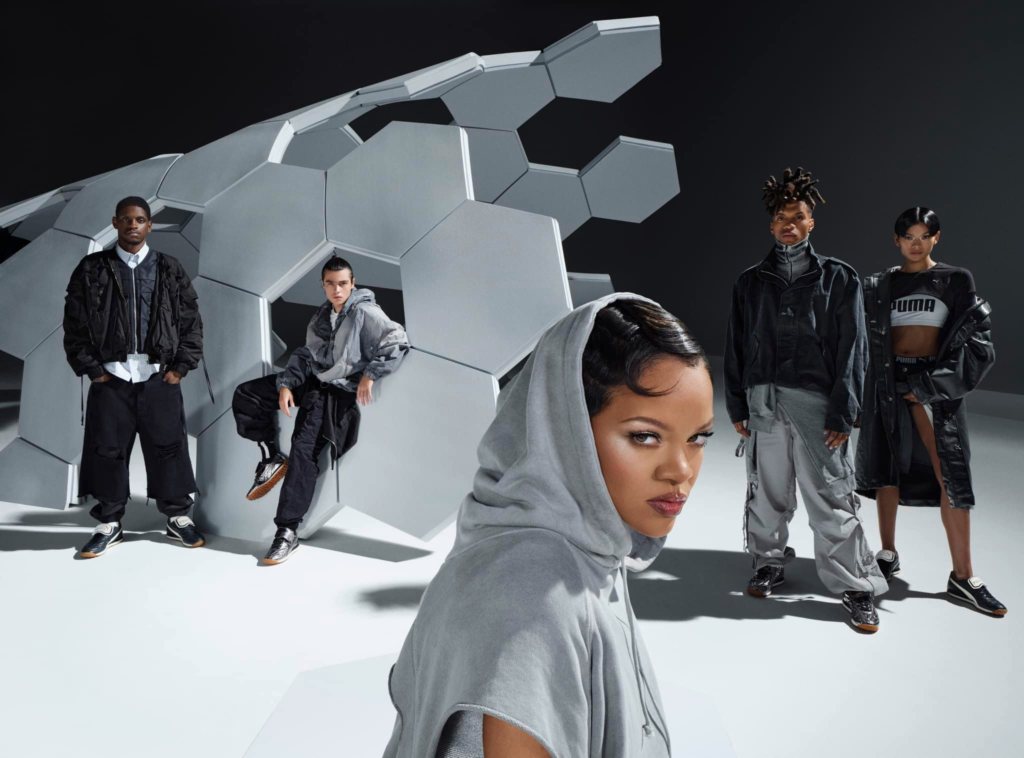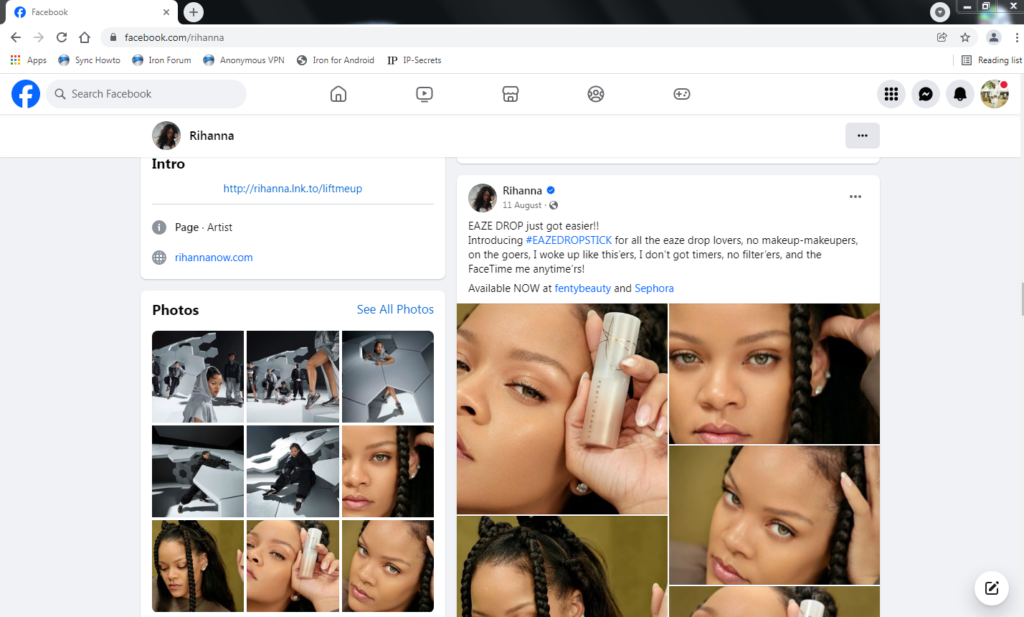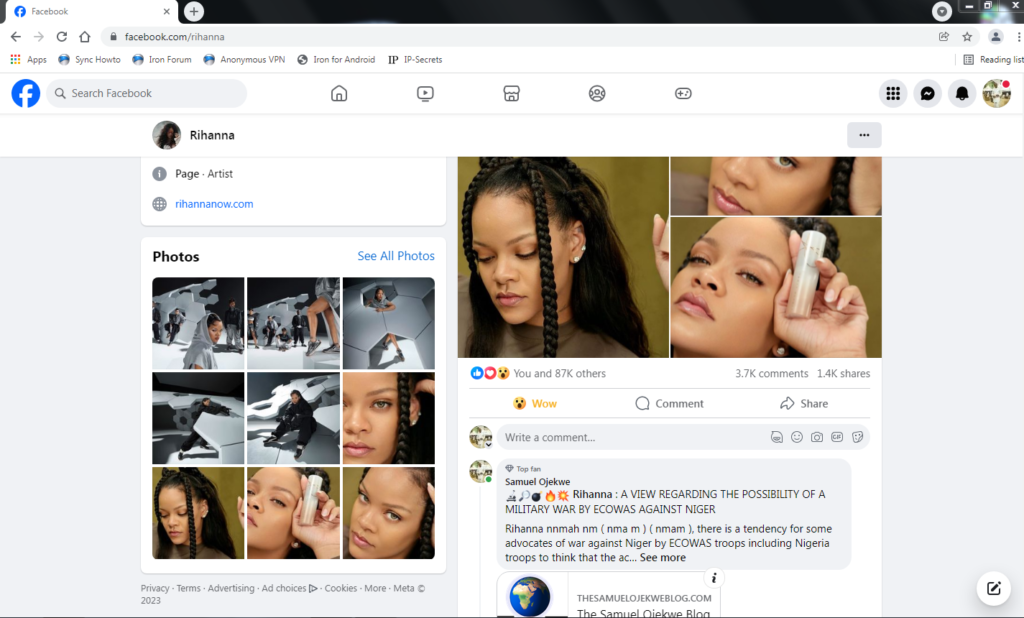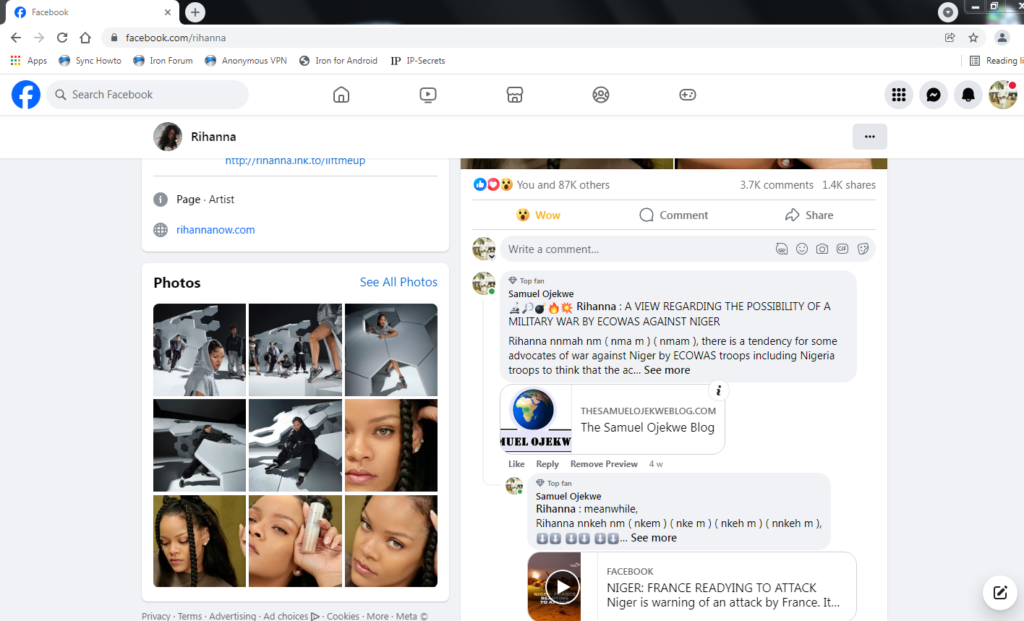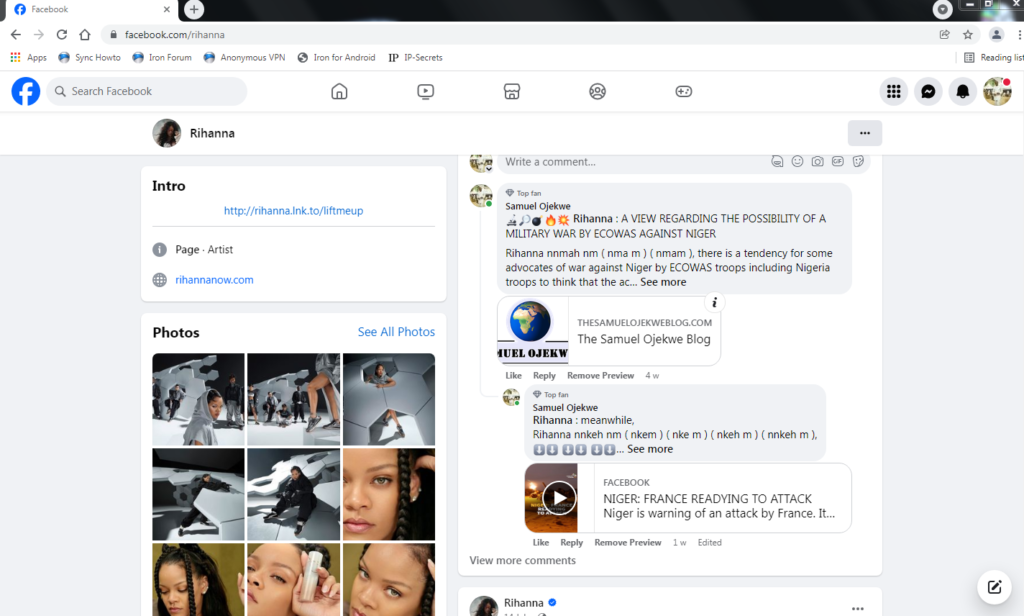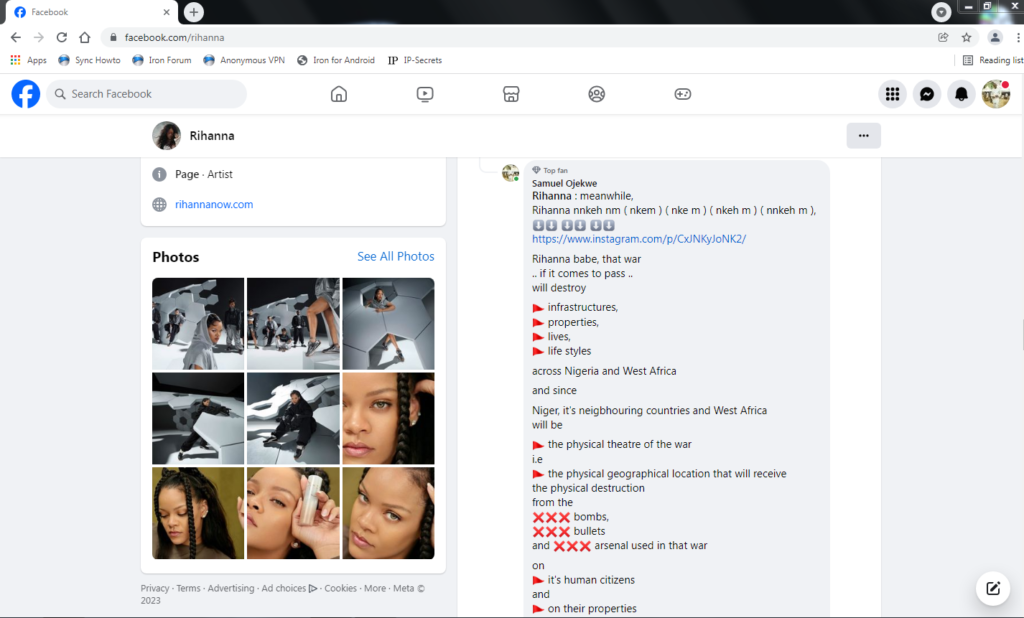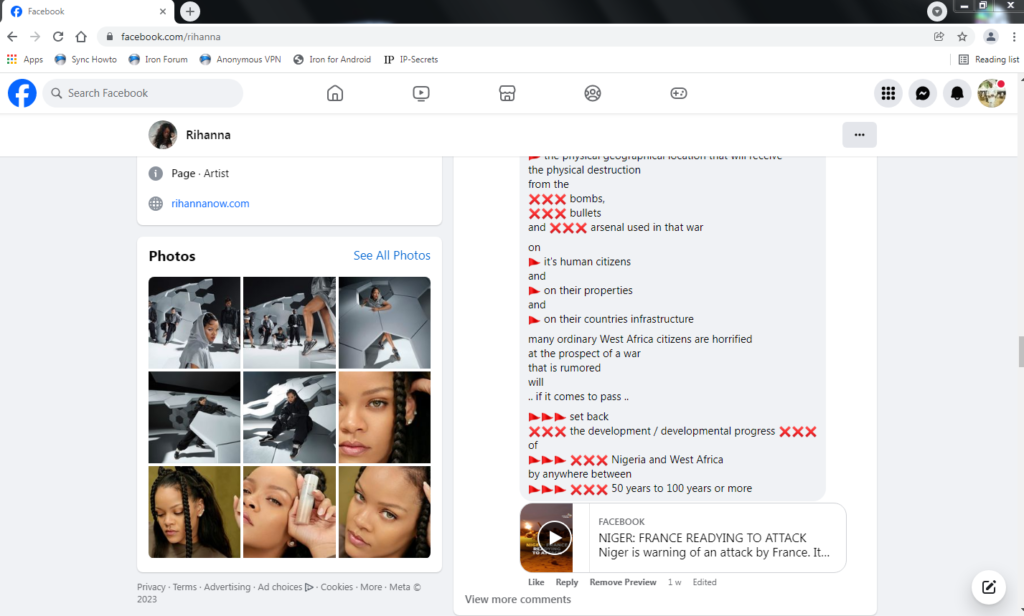 Lala Koi ormahleechar nm ( omalicha nm ) ( omalicha m ) ( omalicham ),
the stuff below is a comment copied from
Rihanna ( verified ) page at facebook
and
pasted below
adjusting for the circumstance that
this website seems not to respond to emojis
in the way that facebook seems to

@ Rihanna : meanwhile,
Rihanna nnkeh nm ( nkem ) ( nke m ) ( nkeh m ) ( nnkeh m )
▼ ▼ ▼ ▼ ▼ ▼
https://www.instagram.com/p/CxJNKyJoNK2/
Rihanna babe, that war
.. if it comes to pass ..
will destroy
infrastructures,

properties,

lives,

life styles
across Nigeria and West Africa
and since
Niger, it's neigbhouring countries and West Africa
will be
the physical theatre of the war
i.e

the physical geographical location that will receive
the physical destruction
from the
bombs,

bullets
and
arsenal used in that war
on
it's human citizens
and

on their properties
and

on their countries infrastructure
many ordinary West Africa citizens are horrified
at the prospect of a war
that is rumored
will
.. if it comes to pass ..
set back

the development / developmental progress

of

Nigeria and West Africa
by anywhere between
50 years to 100 years or more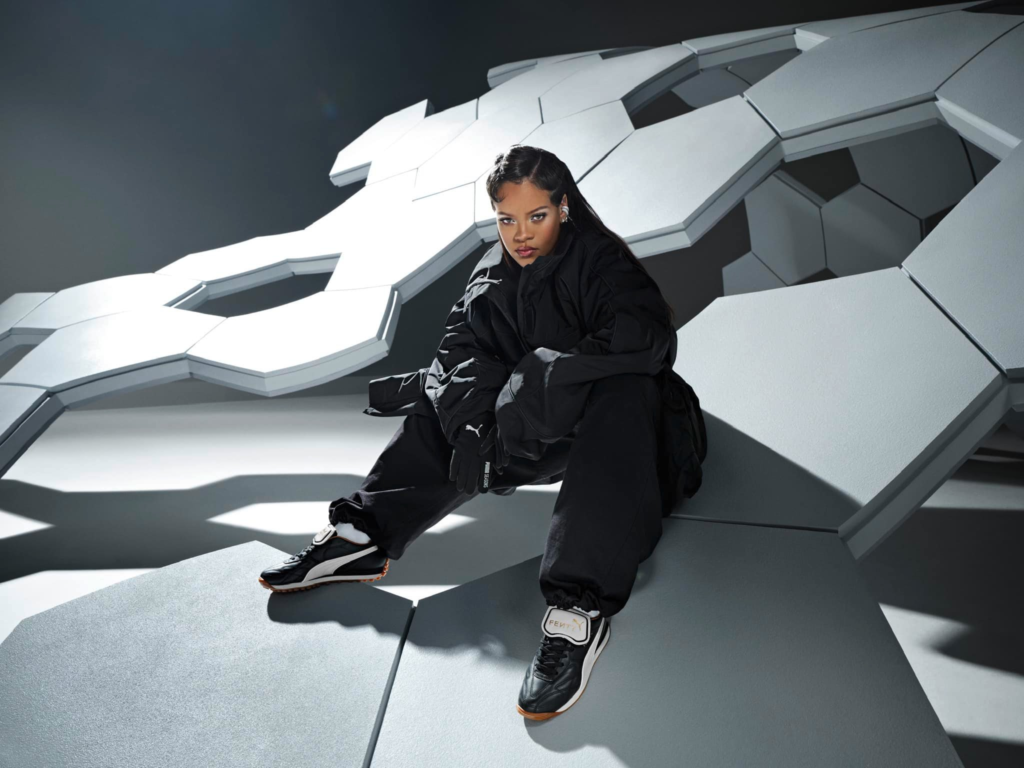 [ TO BE CONTINUED ]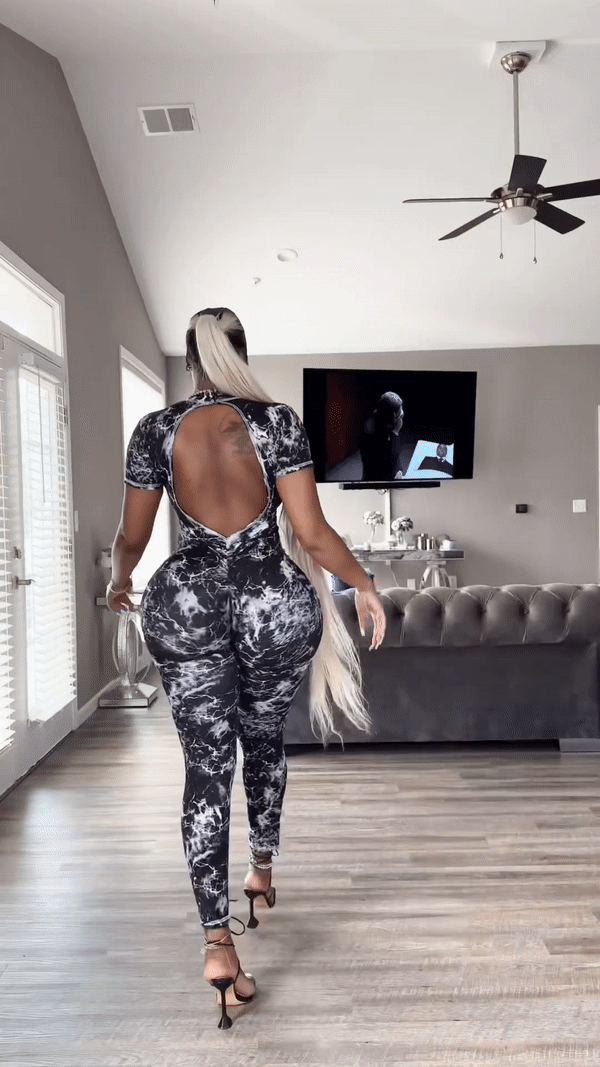 DISCLAIMER and NOTICE OF DISCLAIMER
VIRTUALLY ALL THE PHOTOS USED IN THIS BLOG WERE SOURCED FROM AND HAVE BEEN SOURCED FROM THE INTERNET.
WE DO NOT OWN OR HOLD THE COPYRIGHT(S) TO THE PHOTOS AND WE DO NOT CLAIM THAT WE OWN OR HOLD THE COPYRIGHTS TO THE PHOTOS.
ANY INFRINGEMENT ON COPYRIGHT IS UNINTENDED AND UNINTENTIONAL.
IMMEDIATELY WE BECOME AWARE OF ANY INFRINGEMENT WE WILL DELETE SUCH PHOTOS TOTALLY, COMPLETELY AND PERMANENTLY FROM THE BLOG.